Larson Slade Associates will help you start or grow your business or organization. We are experts in business development, especially federal contracts and grants. We help small and mid-tier businesses establish or improve their BD infrastructure, and we teach them how to be more competitive in the federal market. We specialize in the federal 8(a) program, including tribal 8(a). We support large global companies in the pursuit of multi-billion dollar contracts.
Ms. Larson is Shipley-trained and helps clients apply processes and tools that are suitable for each opportunity's requirements. In response to persistent need, she developed a capture coaching and facilitation process that helps busy capture managers execute six timely capture tasks and prepare capture artifacts for the proposal team. This includes early "solutioning" that captures a competitive technical and management solution from thought leaders, program managers, and subject matter experts.
Business development, capture management and proposal development:
Selected use of the Shipley and APMP (Association of Proposal Management Professionals) methodologies
Audits and improvements to business development infrastructure
Competitive analysis (win and loss data, the competition)
Coaching (one-on-one and informal onsite workshops)
Establishment and nurturing of a BD pipeline
Teaming, including small business subcontracting plans
Marketing and call plans
Win strategies and themes
Capture management
Proposal management
Solution architecture facilitation and storyboarding
Proposal writing
Proven tools and templates
Adjunct support for price-to-win
Virtual teams (SharePoint, Virtual Proposal Center, Dropbox, WebEx)
Established relationships with trusted consultants and subject matter experts
Business start-up:
Strategic and business plans
Marketing plans and materials
Social media and websites
Corporate infrastructure development
Business processes, policies and procedures
Strategic partnerships
Lending capital sources
Certifications for federal set-aside contract programs (8[a], small-disadvantaged business [SDB], Native American-owned, small business, veteran-owned, HUBZone, woman-owned)
Small Business Administration programs and loans
Federal contract buying schedules (GSA, IDIQs, etc.)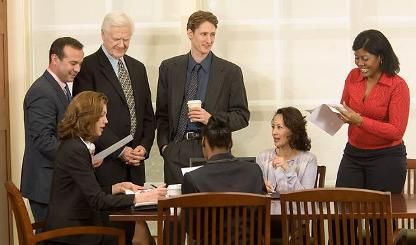 We have supported approximately 600 opportunities, and we have led our clients in winning a combined total of almost $3 billion in contracts and grants in the past 12 years. In addition, we led a non-incumbent mid-market company in winning one of the DHS EAGLE II contracts, whose estimated value is approximately $22 billion.